Woburn Deer Farm
Woburn Deer Farm Live Sales
Woburn Deer Farm has been breeding and selling Red Deer around the world for over 27 years building a reputation on top performing pure English Red Deer genetics and exceptional customer service.
Woburn Deer Farm is proud of our brilliant reputation built on trust and quality developed and maintained over three decades of pre and post-sale consultation.
The base of Woburn's long term success is focused around promoting the highest welfare and care standards for our Deer. The aim to maximise the incredible potential of the Woburn Red Deer genetics to supply the Deer industry internationally with outstanding Deer in Venison, Antler and Velvet potential. If you have any questions or would like to discuss what the introduction of Woburn genetics into your herd could achieve please contact us to discuss.
If you are looking to start a new Farm or Park or to introduce fresh genetics into an existing herd from a safe and proven source then at Woburn Deer Farm we have shown that the Woburn bloodlines can help improve;
Temperament.
Growth Rates + Body Weights + Confirmation
Antler (+ weight / + points).
High parasite and disease resistance.
Pictured Right: Yearling Male (1901) Born 2019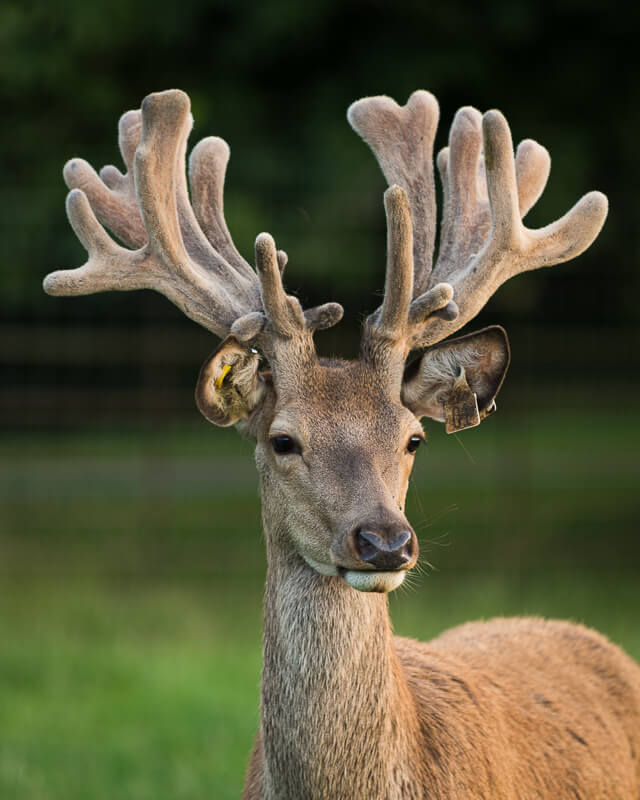 Annual Stock Sales Brochures
Hinds are available from 18 months of age and can be mated to your choice of sire stag. Stags are available from two years of age, when they are showing their true potential of antler quality. A limited number of AI progeny may be available as well as potential sale of older sires. With the high demand for Woburn Genetics we create an annual Stock Sales Brochure available for potential clients to view, containing Stags and Hinds sire information for sales available that year.
Please note: All stock sold with full EID weight records, pedigree and full DNA profile.
Transport of your Deer
We export deer internationally and across the UK for clients, with a highly skilled, experienced team for all aspects of movement, testing and transportation.

The welfare of Woburn deer throughout transportation is of paramount importance and successful operations have helped build a reputation for integrity and trust in our relationships with clients.
Woburn Deer Farm is proud to be the first UK deer farm to successfully export live deer directly to customers in Russia. This adds to the ever expanding portfolio of clients across France, Spain, Italy, Switzerland, USA, Hungary, Sweden, Germany, Latvia and the Czech Republic.
Pictured Left - 1713 Age 2 2019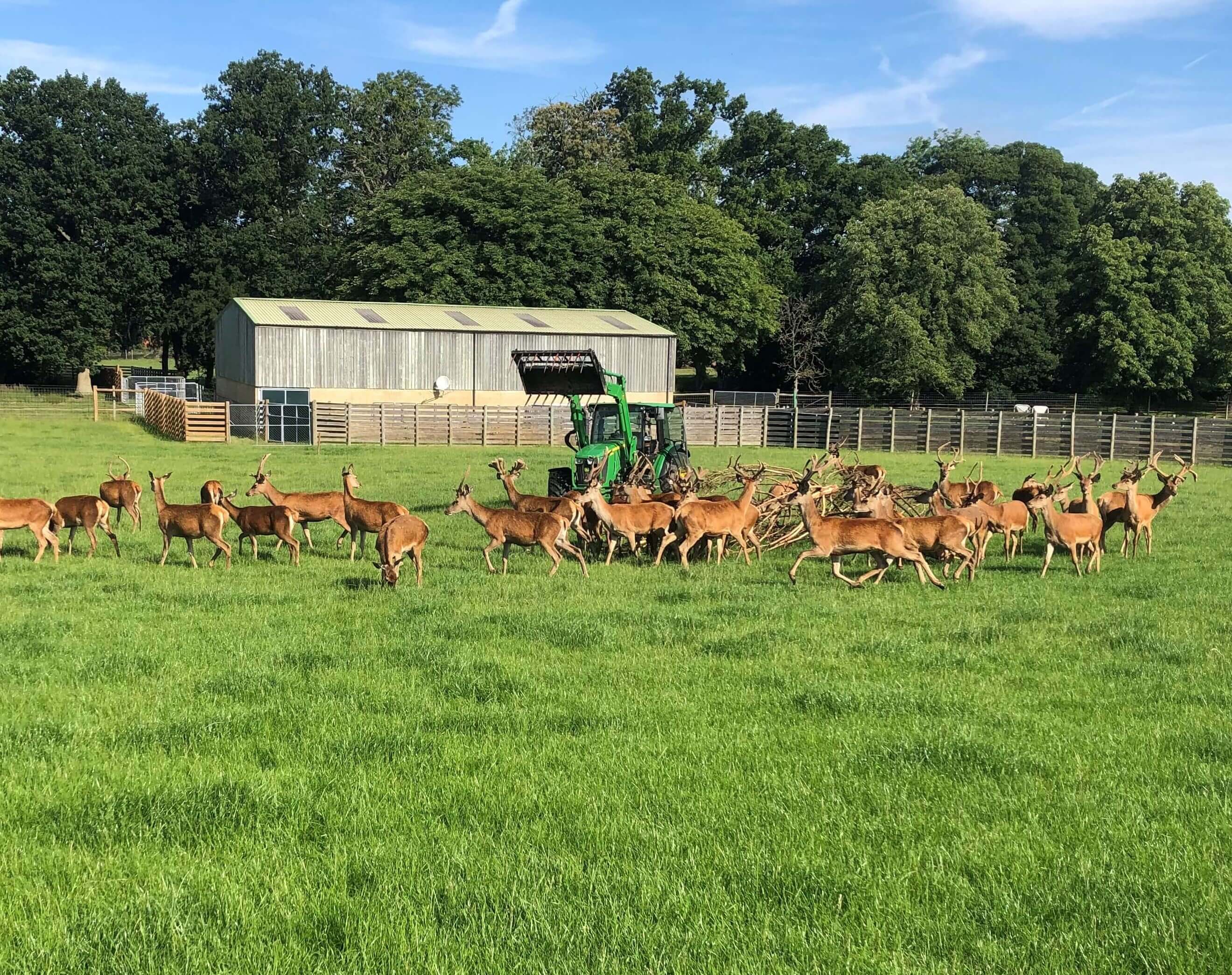 Starting a Deer Farm or Park
Our pre and post sale support program.